Dog-friendly Events, News
Dog-friendly Events, News
Paws Happenings
Paws pet boutique is passionate about community outreach activities to make a difference. Our dog-friendly events that support animal related charities are an integral part of our business.
Many of our events benefit Animal Legal Defense Fund through Ben's Memorial Fund. We were fortunate to share almost 10 years with Ben. He was a low-rider Jack Russell who made you smile, seized the moments in life and touched many. Click here to learn more about Ben, his rescue along with 300 other dogs and his Fund that will continue to help animals like him.
Upcoming in 2017... ________________________________________________________________
18th Anniversary Paws Party and Fundraiser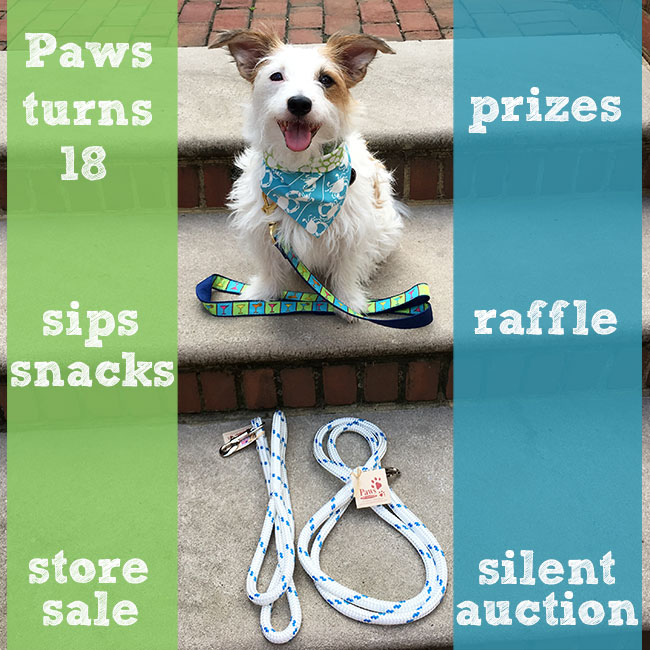 We're ready to celebrate the fact that back in 1999 a little pet boutique called Paws opened downtown Annapolis. Join us for sips, snacks and a special sale on Friday, September 29 from 5 to 7:30 pm.
It wouldn't be a Paws Party without a fundraiser...so we'll have a fabulous RAFFLE and SILENT AUCTION to benefit Ben's Memorial Fund that night too! Our thanks go out to Southwest Airlines, Tracy Menz Designs, Dogwood Acres Pet Retreat, Red Leash Pet Photography, Harry Browne's Restaurant, Cooper's Hawk, Brows by Alison, Whole Foods, Gordon Biersch, Designs by Leslie, Varuna Salon and Spa, Rutabaga Juicery, Paws and Possibility Dog Training, Kent Island Jewelry, It's a Pet Thing, Bayside Animal Hospital and other generous businesses that donated their products and services for this special charity event.

_________________________________________________________________________
October 14, 2017: 8th Annual Click & Treat Photo Benefit Day! SOLD OUT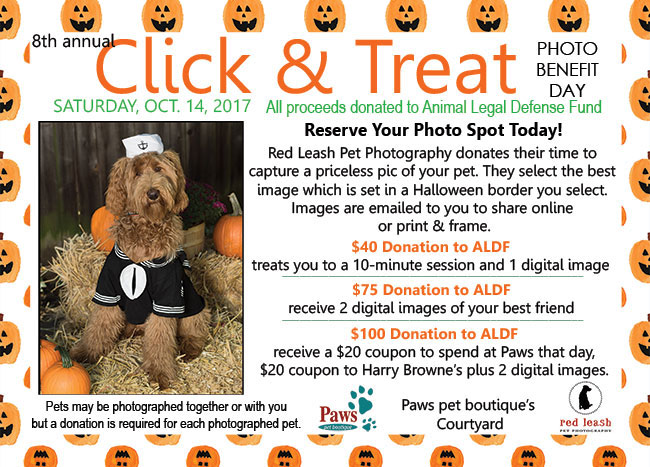 Our back courtyard behind the store is filled with hay bales, pumpkins and mums for the perfect backdrop.
100% of the proceeds is donated to Ben's Memorial Fund with Animal Legal Defense Fund. Big thanks go out to Lori with Red Leash Pet Photography for donating her time and talents for this special event.
You and your pet can join us in costume or not! Rain date is October 15. This books up fast every year, so call Paws pet boutique today to grab your spot! Call us at 410-263-8683. Thanks to everyone's quick response, this event was booked in less than a day. We do have a wait list in case spots open up. Feel free to call us to add your name.
Your digital photo will be framed in the border you select. Here are the fun options this year...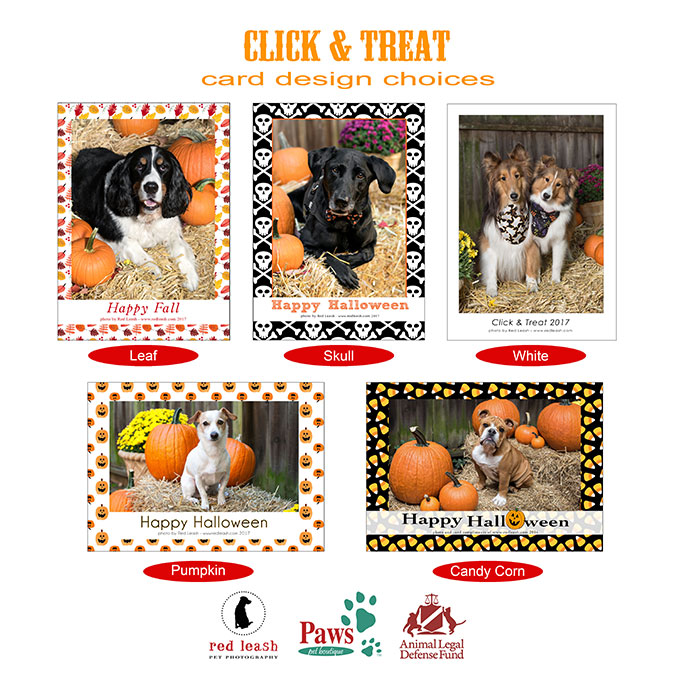 Downtown Annapolis is always hopping so we suggest you park in the Calvert Street Garage on St. Johns Lane. It's a State Garage that is available to the public on weekends for free! It's a lovely 5-10 minute walk depending on your pup's pace.
To reach this garage, turn left at Calvert Street (last light on Rowe Blvd. heading into town) and take a left on St. Johns Lane. The garage is on the left. From State Circle, take a right on North Street and cross over College Avenue onto St. Johns Lane. The garage is on the left.
If you have someone dropping you off, there is 15 minute loading/unloading in from of the Calvert House and the former York Flowers on State Circle before you reach Paws pet boutique.
Hope to see you on the 14th! Call us if you have any questions.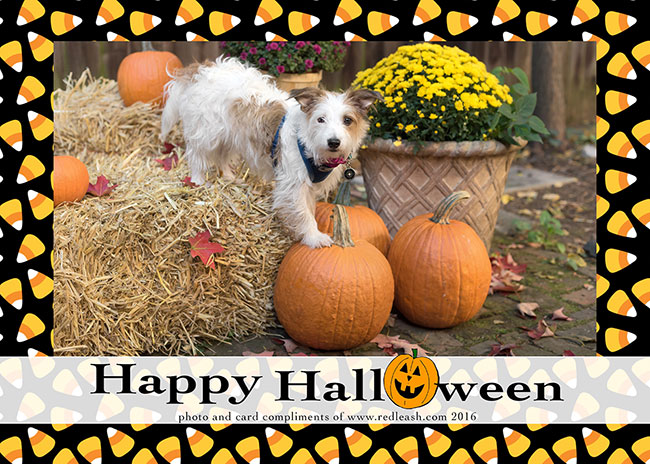 In recent NEWS...
November 18, 2015
Paws pet boutique was honored with a proclamation from Maryland Comptroller Franchot in our store. Receiving this Certificate of Recognition for our small business was quite an honor and exciting experience. We are grateful for our Paws Crew and all our supporters. Thank you!
______________________________________________________________
Sorry if you missed WAG & WINE for a Cause Series
the 4th Friday, May-August 2015...It was a BLAST!
We've enjoyed hosting many dog-friendly events over the years. Click here to check them out. Below are a couple that really standout. Thanks for your support...
Paws partnered with Great Frogs Winery for these popular dog-friendly Annapolis events. Each Friday featured an animal charity and a raffle. All raffle proceeds and a portion of the wine proceeds were donated to the cause.
We are pleased to share that over $6,000 was raised from the raffles for the 4 featured charties.
Click here for Wag & Wine for a Cause photos from May 22 to benefit Rude Ranch.
Click here to view photos from Wag & Wine to benefit Maryland Westie Rescue on June 26, 2015.
Click here to enjoy photos from Wag & Wine to benefit SPCA of Anne Arundel County on July 24, 2015.
Click here to enjoy images from Wag & Wine to benefit ALDF on August 28, 2015.
For more information on the charities, please visit their websites.
Additionally, special thanks to Dogwood Acre's Caring Canines who joined us each of these Fridays. The generous raffle prize donation by Dogwood Acres Pet Retreat to each evening was greatly appreciated too!
For more details on how to have your photos featured on this website or in Paws pet boutique emails click here to learn our #Pawsliving campaign!
______________________________________________________________________________________________________
Ben's Dazzling Auction
To benefit Animal Legal Defense Fund (August 22 to September 7, 2013). $9,400 was raised from Ben's Auction and affiliated donations. Special thanks to Dick Smothers and The Squires Group for their continued support of our fundraising efforts and to all those who help make it happen! For details on PAST EVENTS CLICK HERE.
Ben's Dog-friendly Waterfront Benefit in 2012!
(below: Dick Smothers of The Smothers Brothers with Michelle, Ben & Larry of Paws pet boutique)

Cruisin' for Compassion
Ben's Waterfront Benefit Bash
Amazing...Thank you! Our September 8, 2012 event sold-out and raised over $14,000 with an additional $10,000 donation from The Squires Group.
This $24,200 donation to Animal Legal Defense Fund will support their efforts to introduce Animal Law through Law Schools, work with District Attorneys to insure animal abusers are charged and convicted of their crimes and represent animals in the legal system when they need a voice!
Our dog Ben and 300+ other dogs were represented by ALDF and removed from horrific conditions with a hoarder. Their work is so important!
Through the generous support of businesses and individuals, the evening offered 80 silent auction prizes, a raffle with Dick Smothers Bike, tasty food and refreshments including a wine tasting by Wine Cellars of Annapolis. Fortunately the night's festivities were captured by Red Leash Pet Photography. Check back, we'll have the link to the photo video here shortly! Check for photos on our Facebook page too.
_____________________________________________________________
Please patronize the donors that you see listed in our Event Program below...
Heartfelt thanks to Annapolis IT Staffing company
Thanks again to our alpha sponsors...
__________________________________________________________________________________
Want to still support the cause?
Consider picking up a Ben's Benefit T-shirt while they last. All proceeds donated to Animal Legal Defense Fund.
__________________________________________________________________________________
Ben's Dog-friendly Cruise for Compassion #5
took place Friday, August 19, 2011 from 7-10 PM
Thanks to you & local businesses $10,800 was raised from Ben's Cruise & Raffle!
Our generous thanks to The Squires Group, an IT Staffing company in Annapolis, who matched $10,000. Amazing!!!
$20,800 was donated to Animal Legal Defense Fund to help stop animal abuse & neglect.
Red Leash Pet Photography donated their time and talents on Ben's Cruise and created a beautiful Slideshow of the event. You have to check it out by clicking here.
Dan Haas with Ben's Bones entertained us like only they could and so many businesses came forward to donate food or Silent Auction items. We will list all the businesses here shortly. Please patronize them! Red Leash Pet Photography...Augustine's Diamond Boutique, Casa Nova...Stoney River Legendary Steaks...Harry Brownes...Galway Bay Irish Pub...Loews Annapolis Hotel...Carrol's Creek Restaurant...Davis Pub...Broadneck Grill...Garry's Grill...Greater Annapolis Vet...Paws & Possibilities Dog Training...Bowtie Cinemas...Wagging Tail Portraits...Rams Head...South River Golf...Halo Salon...Potato Valley Cafe...Chick and Ruth's Deli and Scotlauer Inn...Varuna Spa & Salon, Stella & Dot Jewelry...Zachary's Jewelers to name a few.
All proceeds donated to Animal Legal Defense Fund who rescued our Jack Russell Ben and continues to protect the lives and advance the interests of animals. Special Thanks to our sponsors...

_____________________________________________________
We are grateful for all Animal Legal Defense Fund does improve the lives of animals. Our little Jack Russell terrier, Ben, was rescued,
along with over 300 other dogs, from a puppy mill/hoarder that had them "living" in unthinkable circumstances. This is one of many court cases initiated by ALDF where they speak on behalf of the animals. Thanks to ALDF, Ben's court case was won so he and all his former fur friends can now live in homes with love. Unfortunately the work continues, so join us in supporting ALDF.
Learn more at www.aldf.org
_____________________________________________________
In the News
Paws voted #1 Pet Boutique in Annapolis - 2007Paws pet boutique is voted #1 Pet Boutique in Annapolis!
We are proud and honored that those of you who live and work in our community voted Paws pet boutique "The Best" in What's Up Annapolis magazine's "Best of Annapolis 2007 Awards". Our mission is to provide a spirited, neighborhood- friendly environment where customers find reasonably-priced, quality specialty items that celebrate pets. Along the way we want to improve the lives of as many people and pets as possible through our store, our products, our outreach to pet causes and our website. We will continue to strive to provide you, the customer, the best there is to offer in products, information and service. Thank you!
_________________________________
Paws pet boutique is chosen as #1
Thank you Annapolis! Paws pet boutique was voted the Best Pet Store in What's Up? Annapolis magazine's "Best of Annapolis 2006 Awards".
"…Whether you're shopping for the pooch or for the feline, Paws provides everything from novel water bowls to custom-made treats, ensuring that when it comes to your pets, they've thought of everything." – What's Up? Annapolis magazine, June 2006.
With more votes than ever, this year's survey highlights the best of the best in Annapolis. Paws pet boutique is honored to receive this award.
_________________________________
Paws Sees Stars…Movie that is
The site of Paws pet boutique was chosen as one of the filming locations for the movie "Failure to Launch" starring Sarah Jessica Parker. It was exciting to watch and a pleasure to meet Sarah Jessica.
_________________________________